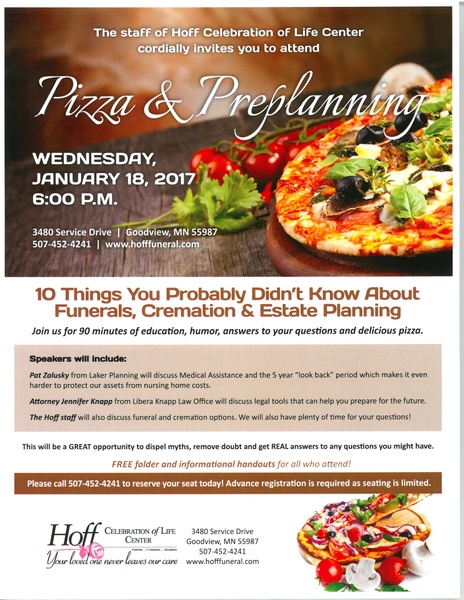 10 Things You Probably Didn't Know About Funerals, Cremation & Estate Planning
Join us for 90 minutes of education, humor, answers to your questions and delicious pizza.
Speakers include:
Pat Zalusky – from Laker planning will discuss Medical Assistance and the 5 year "look back" period
Attorney Jennifer Knapp – from Libera Knapp Law Office will discuss legal tools that can help you prepare for the future.
The Hoff Staff – will also discuss funeral and cremation options. We will also have plenty of time for your questions!
RSVP
Please call 507-452-4241 or email [email protected] to reserve your spot today!
Where & When