St. Charles,
Dean R. Pagel, 64, of St. Charles died Wednesday evening at Mayo Clinic Hospital, Methodist Campus in Rochester surrounded by his family. Dean was born October 30, 1952 in Winona to Robert and Betty (Harmon) Pagel. Following his graduating from St. Charles High School in 1971, Dean served in the United States Air Force until 1975. Following his discharge from the service Dean farmed with his uncle, Bill Pagel. He later purchased Bill's farm. Dean and Janet West were married October 6, 1979 in Lewiston, making their home in rural St. Charles . Where he continued to farm until he semiretired in 2014.
Dean enjoyed collecting antique tractors as well as scale model replicas of all the tractors he owned. He loved the outdoors, as well as traveling the country with Jan. Dean was an active member of St. Matthew Lutheran Church in St. Charles, serving as an elder and custodian. He also belonged to the St. Charles American Legion.
Survivors include his wife Janet, three children, Kyle (Erin) Pagel of Rochester; Phil Pagel of Rochester and Kelly Pagel at home, two grandchildren, Rylan and Brooklyn Pagel of Rochester, siblings, Charlotte, (William) Litchy of Trempealeau, WI; Richard (Susan) Pagel of Utica; Keith (Vicky) Pagel of Eyota; Nancy Pagel of Rochester; Susan (Dale) Bedtka of Dover and Gary (Denise) Pagel of Chatfield. Aunts, uncles and many nieces and nephews. He was preceded in death by his parents and his father in law.
Funeral services will be 11 a.m. Monday at St. Matthew Lutheran Church in St. Charles with the Reverend Samuel Morsching officiating. Burial will be at a later date. Friends may call from 4-7 p.m. Sunday at Hoff Funeral and Cremation Service in St. Charles and one hour before services at the church on Monday. The St. Charles American Legion and Veterans of Foreign War Posts will be conducting military honors following services at the church. Please share a memory of Dean at his on-line guestbook and view his video tribute, when it becomes available at www.hofffuneral.com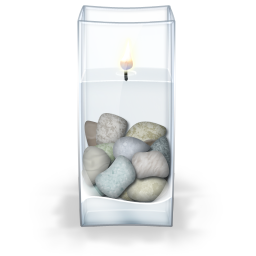 i love my grandpa this is him ill really miss him
Jan and family, my thoughts and prayers are with you. I'm so sorry for your loss.
Carol Anderson
As neighbors and classmates we shared many good times and even some bad. My fondest memories were going to their place and playing ball or just hanging out.
Show More
Videos
There are no videos to display
Photos
Add a photo
Have a floral question? Call +1 888 455 4590
Healing Registry Unavailable at the Moment!
Loading...
Product Name
Description
$
0
Product Details