HOUSTON, MN - Ione Helen McManimon, 81, of Houston, MN died surrounded by her family at her home in Houston on Wednesday, May 10, 2017.
Ione was born on April 9, 1936, in Howard Township of Chippewa County, Wisconsin to George and Alvina (Swartz) Dachel. She was raised in Howard Township, attended Catholic grade school and was a graduate of Bloomer High School. She left home to pursue her nursing degree which she obtained from the St. Mary's School of Nursing in Rochester, MN. Shortly after graduation while working at St. Mary's Hospital in Rochester as a registered nurse, Ione was introduced to John "Joseph" McManimon. The two were engaged and Ione was united in marriage with Joseph at St. John the Baptist Catholic Church in Cooks Valley, WI on October 26, 1957. The couple moved to the farm on Oak Ridge in rural Houston, MN where Ione and Joe raised their seven children. After her children were mostly raised, Ione resumed her career in nursing and worked at Valley View Nursing Home in Houston where her kind and compassionate demeanor comforted many as she cared for the residents until her retirement in 2001. Ione was a very active member of St. Mary's Catholic Church in Houston and the CCW group there and also served communion to shut-ins. She donated her time as a 4-H leader, served meals on wheels, volunteered at the nursing home and with the Alzheimer's support group. In her spare time she enjoyed cooking, gardening and spending time with her grandchildren and great-grandchildren. Her family will always remember "Grandma's feasts" and especially enjoyed her homemade cinnamon rolls which she baked in anticipation of family visits.

Ione is survived by her husband, Joseph; seven children: Michael (Rhonda) McManimon of Houston, MN, Brigid (Erik) Sandager of Marine on St. Croix, MN, Katie (Ron) Nagle of Pierre, SD, Kevin (Tracy Smith) McManimon of Bremerton, WA, Mary (Greg) Peterson of Chaska, MN, Margaret (Kevin) Knutson of Houston, MN and Sarah (Joel) Reicks of Dubuque, IA; grandchildren: Andrew (Nikki Bunke) McManimon, Angela (Tim) Weisbrod, Christine (Ryan) Feller, Theresa (Angelo) Pedretti & William McManimon; David (fiancée Sarah Platner), Timothy & Michael Sandager; Kayla, Natalie & Robert (fiancée Angie Johnson) Nagle; Jessica (Caley) Ratterree & Colby Overholt; Meghan & Molly Peterson; Erin (Jake) Highum & Severin Knutson; J.C., Bozena and baby Reicks due in August of 2017; and great-grandchildren: Isaiah, Malachi, Jonah, Stella, Elaina, Ari, Alex, Lily, A.J. Gunner, Aubrey and Harper; sisters-in-law Rose Ann McManimon & Bonnie Dachel; brother-in-law Donald and his wife Valerie McManimon and many nieces and nephews.
She was preceded in death by her parents; son, Patrick in infancy; brother, George "Sonny" Dachel; sister Marion and her husband Chester Loew; and brother-in-law, Edward McManimon.
There will be a Mass of Christian Burial for Ione on Monday, May 15, 2017, at 10:30 a.m. at St. Mary's Catholic Church in Houston, MN with Fr. Pratap presiding. Visitation will be from 4:00 to 7:00 p.m. on Sunday at the church. It is very fitting that the Rosary will be recited in memory of Ione on Mother's Day following the visitation at the church. Visitation will also take place one hour prior to the service on Monday at the church. Burial will be at St. Mary's Catholic cemetery, rural Houston.
Hoff Funeral and Cremation Service in Houston, MN is assisting the family with arrangements.
Leave a memory of Ione and sign her online guestbook at www.hofffuneral.com

6 people have supported the family by purchasing them flowers or gifts from the Healing Registry.

Buy Gift Now
I was sorry to hear of Iones' passing. I know this leaves a large empty space in your lives.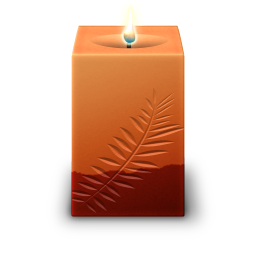 So sorry for the loss for a wonder wife, mother, and friend. Kevin always told of what a great lady Ione was. You all are in our thoughts and prayers today.
The Ratterree family.
My sympathy to Ione's family. I'm very sorry for your loss.
Joe and family, I'm very sorry to hear of your wife and mother. I know Ione was a strong lady and you two raised a nice family and she helped many people I am sure with her nursing ability. I will be thinking of you the next days as you bid her goodbye. She is with God now. Peace Paul McM
Please accept our deepest sympathy. May those precious memories be foremost in your hearts and minds during this difficult time.
Isaiah 25:8
Our deepest sympathies to the McManimon family. Mitch & Sue Sheehan
Worked with Ione at Valley View during the '80s, always a caring and wonderful nurse. My sympathies to the whole family in this great loss.
Ione will always have a special place in my heart. She was with my mom, sister and me, the morning my dad passed away at the nursing home in Houston. She was so compassionate and did everything anyone could ever do to help my dad be as comfortable as possible in his last minutes on this earth. After dad passed, she was there for us to answer questions and be with us until other family members and clergy joined us. She was also one of the very first to make me feel welcome at St Mary's in Houston when our family started attending there. She was a special lady to me as I am sure she was a special wife, mother , and grandmother. God Bless Ione and her entire family. Mike Beckman

My deepest sympathy to your family. I am thinking of you. Leslie Halverson in Loveland CO
Working with Ione was always a happy time for me. What a caring and loving woman. She often talked about her children and grandchildren to me. I was aware of her love and how proud she was of each of them. The last few months Ione and I grew very close, she has left a wonderful memory for me. My deepest sympathy to you Joseph and your whole family. Prayers and hugs coming your way to get through this sad time.
Love,
Clara and Jeff Post
Videos
There are no videos to display
Photos
Add a photo
Have a floral question? Call +1 888 455 4590
Healing Registry Unavailable at the Moment!
Loading...
Product Name
Description
$
0
Product Details