St. Charles,
Keith Raymond Sackett, 73, of St. Charles died peacefully at Chosen Valley Care Center, Sunday May 7th, following a two month battle with a malignant brain tumor.
He was born April 6, 1944 at St. Mary's Hospital in Rochester to Layton and Catherine (Palmby) Sackett. Keith lived in St. Charles his entire life, graduating from St. Charles High School in 1963. He worked for Greenway Co-op, Dick Mathison and Mayo Clinic as a custodian, retiring in 2010. In 1986 Keith married Joyce Haines. They loved to go to ball games, camping, making s'mores around the camp fire and vacationing in northern Minnesota. He loved sports, playing baseball in his youth and coached American Legion Baseball for 14 years. He also loved to watch the Twins and Vikings. Keith and Joyce enjoyed feeding the birds and providing a loving home to their four dogs. Keith belonged to St. Charles Borromeo Catholic Church and the St. Charles Moose Lodge.
He leaves behind two step-sons, Jim (Laurie) Borowick of Plymouth and their four sons, Andrew, Paul, Jonah and Nathan; Paul (Sharon) Borowick of Eau Claire and their children, Kevin and Jessica, two brothers, James Sackett of Sun City West, AZ and Kenneth (Marilyn) Sackett of Arlington Heights, IL and a sister Kathleen (Ben) Ellsworth of Rochester, many nieces and nephews as well as several special friends who really showed their love during his illness. Keith is preceded in death by his wife Joyce, parents, a sister-in-law, Phyllis Sackett, a nephew Derek Sackett and a niece Sonia Ellsworth. A special thank you to the wonderful care at St. Mary's Hospital, Chosen Valley Care Center and Mayo Clinic Hospice.
A Funeral Mass will be 11 a.m. Friday at St. Charles Borromeo Catholic Church with the Reverend Kurt Farrell officiating. Burial will follow in Hillside Cemetery. Friends may call one hour before services at the church. Please share a memory of Keith at his online guestbook and view his video tribute when it becomes available at www.hofffuneral.com.
In lieu of flowers and plants, memorials are suggested to St. Charles Moose Lodge, 166 West 11th Street, St. Charles, MN 55972 for a high school scholarship for college in Keith's honor.
Hoff Funeral and Cremation service of St. Charles is assisting the family with arrangements.

Someone has supported the family by purchasing them flowers or gifts from the Healing Registry.

Buy Gift Now
OUR CONDOLENCES TO THE FAMILY. Always tried to see Keith when able to get back home he always seemed to have a good outlook on life. Will be missed. James Barry
Keith was a very special, life-long friend who was kind, loyal, and easy-going. As kids we spent countless hours together, had more fun and created more mischief than anyone could imagine. From "special haircuts" to sledding on Ridge Road, we always had the best time. Playing baseball together throughout the years with Coach Robinson was definitely a great memory. I always enjoyed catching up with Keith and Joyce at all of the SCHS reunions. He never lost that great smile and hearty laugh through all the years of storytelling. I will certainly miss such a big-hearted and gentle friend, but I am glad to know that he is happily reunited with his beloved Joyce and dear friend Karen Griffin. My condolences to the entire Sackett family.

Richard Motske
Keith and Ellsworth's, Labor Day 2016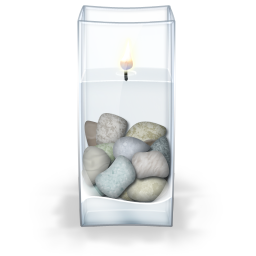 i remember when i was playing American legion baseball Coach Sackett made playing the game so much fun you couldn't wait to get to practice or to a game. he liked to kid around with us players until game time then he got serious.He loved to coach and to be apart of the kids lives that he coached he will be missed but not forgotten. My thoughts and prayers go out to the Sackett Family Brad Ihrke
I am so sorry to hear of Keith's illness and death. Keith was a friend and a neighbor - lived right across the street from my house. We grew up playing ball over the telephone wires in the street, running through the neighborhood playing games, trying to navigate those awkward early teen years, and cheering one another on through thick and thin. Keith was a kind, good person; always ready for a laugh and a prank. He will be missed. Marie (Bergh) Lyons
Kieth and my Dad, Frank Koch, were great sports buddies and Kieth was a dear friend to my cousin Karen Gordon Griffin. They will have a great time being reunited in Heaven. I knew Keith all my life as a classmate of Karen's and a guy who hung out at Dad's store joking and talking sports and watching him playing and coaching Legion baseball. My sincere sympathy to the family.


Keith was always laughing about something. May his family find comfort in knowing that he will be missed. Please accept my condolences.
Keith was a good friend--we spent many hours playing baseball-hitchhiking to whitewater or just getting into mischief at the Catholic school. We used to build go carts in the top of Layton and Kathleen's old garage and then race them down hills around St. Charles. Even though we have not kept in close contact over the years, I will miss him. My sympathy go out to the Sackett family.

Don Glover
Videos
There are no videos to display
Photos
Add a photo
Have a floral question? Call +1 888 455 4590
Healing Registry Unavailable at the Moment!
Loading...
Product Name
Description
$
0
Product Details