Kenneth "KJ" Johnson, 78, of Goodview, passed away Tuesday, April 18, 2017 with family by his side. Kenny was born on Dec. 26, 1938 in Winona to John and Lorraine (Fenske) Johnson. He graduated from Winona Senior High in 1957. Kenny enlisted in the United States Army (October 1959). On September 30, 1961, he married Darlene Kramer and in 1966 they made their home in Goodview. He "lived until he died" and did not let his cancer diagnosis change his positive outlook on life. His faith made him a strong man in fighting the disease. Kenny was a kind, caring, and faithful man who always had a smile on his face. His took pride in his work and had a strong work ethic which was proven in his dedication of 36 years at Bay State Milling where he never had a sick day. Even after retirement, he continued to stay busy by working part-time first at Motor Parts and then at the Winona DAC. He was loved by all who knew him. He was a member of the Goodview Activity Group and Elks Lodge. His time and commitment to the Elks was not overlooked as he was awarded Elk of the year this year. First and foremost, Kenny loved his family. He worshiped his wife, daughters and grandchildren and spent as much time with all of them that he could. His hobbies included Nascar racing (big Earnhardt fan), racing his own stock car, Saturdays out for dinner followed by playing cards, as well as fixing anything that was broken. His love for travel took him to across many states across the country, including Hawaii, as well as Alaska (his favorite), Europe, and Costa Rica. He will be missed by his morning breakfast clubs at HyVee and Schneipps. Kenny is survived by his wife, Darlene; daughters, Brenda (Mike) Sing and Becky (Kevin) Mueller; grandchildren,Heather (Mike) Waletski, Erica (Andrew) Jantz, Courtney (Max) Smith, Kelly (Brad) Oberstadt, Ashley (Chase) Schmalenberg, Brandon Sing, Dylan (Cedar Paulson) Mueller; great-grandchildren, Mason, Rylan, Ada, and Ailee; his mother, Lorraine; brother, Steve (Dawn) Johnson; special niece Angie (Chad) Orum; and many wonderful friends. He is preceded in death by his father, John; father and mother-in-law, Henry & Delores Kramer; in-laws, Wayne Kramer, Jeanette Sorenson, and Marlene Buege. Memorial Services will be at 11 a.m., Monday, April 24, 2017 at Faith Lutheran Church, Winona, with Reverend Mark Dumke officiating. Visitation will be from 4-8 p.m., Sunday, April 23, 2017 at Hoff Celebration of Life Center, Goodview. Please leave a memory of Kenny and view his video tribute when it becomes available at www.hofffuneral.com. Hoff Celebration of Life Center, Goodview, is assisting the family with arrangements.
Darlene, Brenda, Mike and Family, Kevin, Becky and Family,
You have my deepest sympathy. May you cherish all the happy times, smile every time you speak his name and be proud of all the love you shared....Becky, it was so good to see you at the Pizza place and visit about our parents and your Mom's days of cooking at Ruth's Restaurant and the famous batter fried cigarette !!
God Bless,
Tammy Seebold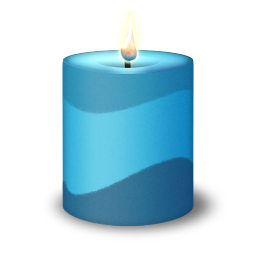 Dear Darlene and the Entire Family, I am so Sorry for your Loss, Kenny will surely be missed. That Smile is what I will always remember, he was always wearing that Genuine Smile. My Thoughts and Prayers are with you all.
So very sorry to hear about Kenny's passing. I know he was a very special man and you will miss him dearly. Thinking of your family during this very difficult time. Donna (Ives) Orthmann
Darlene and family Kenny was such a good friend to my brother Carl may they meet in Heaven and continue to enjoy their friendship Gretchen
Dear Brenda and family. May God bless you with strength, love, peace and joy, in the days ahead, and always. Prayers to you all. So sorry for your loss.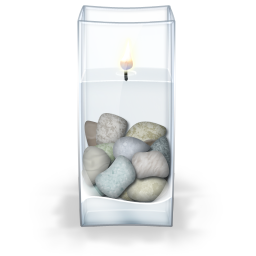 My condolences to the family for your loss. We really miss him at the DAC. He always made sure he went to every room to say hi to everyone and see how their day was going.
Show More
Videos
There are no videos to display
Photos
Add a photo
Have a floral question? Call +1 888 455 4590
Healing Registry Unavailable at the Moment!
Loading...
Product Name
Description
$
0
Product Details