Lorraine M. Ashelin

Lorraine M. Ashelin, 86, died on Sunday, March 12, 2017, in the Transition Care Unit of Lake Winona Manor, after a short illness.
Lorraine Mary Wantock was born on March 30, 1930, in Winona, to Frank and Balbena (Walske) Wantock. She attended school in Arcadia and Galesville, Wisconsin, graduating from Galesville High School in 1948.
In 1947 she met Vincent Ashelin at the Acorn Ballroom. They were married at Sacred Heart Catholic Church in Pine Creek, Wisconsin, on May 14, 1949 and were married for over 61 years, until Vincent's death on November 3, 2010.
Lorraine worked for a short time at Winona General Hospital in 1948, then for Edstrom Music Store and Hal Leonard Publishing from January, 1949 through June, 2010.
Lorraine's life was abundantly filled with diverse interests included cooking, baking, freezing and canning, sewing and quilting, decorating, furniture refinishing, interior painting, and flower gardening -- especially geraniums. Lorraine cultivated her talents and gifts and lovingly passed many of them on to her children and grandchildren.
Lorraine was a member of the Cathedral of the Sacred Heart and its Adoration and prayer ministries and a past member of the Winona Flower and Garden Club. She was an avid baker for the Cathedralfest, contributing hundreds of homemade pies over the years. She enjoyed attending classes at the Winona VoTech, Winona State and St. Mary's.
Family vacation highlights were camping throughout the United States and Canada and traveling to Hawaii.
In addition to her husband and parents, Lorraine was preceded in death by her infant son, Donald, and her brother, LeRoy Wantock. She is survived by her daughter, Cynthia (Gary) Gaspar, Sioux Falls; sons, Steven, Minneapolis/San Diego, and Keith, Chicago; and grandsons, Neil Gaspar and Carl Gaspar. Other survivors are Franklin (Ardyth) Wantock, Dorothy (Gary) Ruppert, Marcia Wantock, Gloria Ashelin, Tom (Polly) Ashelin, and a host of nieces and nephews, cousins and friends.
A funeral Mass will be celebrated on Saturday, March 18, at 2:00 p.m., at the Cathedral of the Sacred Heart, with the Rev. Mark McNea officiating. Burial will take place at Fort Snelling National Cemetery at a later date.
Friends may call Friday at Hoff Funeral Home from 5:00 PM to 7:00 p.m., where there will be a Christian prayer service/time for sharing at 6:45 p.m., followed by recitation of the Rosary at 7:00 p.m. Friends may also call one hour prior to the funeral Mass at the church on Saturday.
In lieu of flowers, the family kindly suggests memorials may be directed to the Cathedral of the Sacred Heart, the Catholic Worker/Dan Corcoran House or the donor's choice.

Someone has supported the family by purchasing them flowers or gifts from the Healing Registry.

Buy Gift Now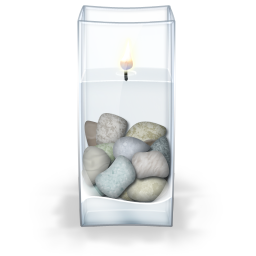 I didn't know Lorraine, but feel saddened by her loss. I have many Hal Leonard books on my bookshelf. She must have been a remarkable women! Hal Leonard must be a great place to work for someone to stick around that long!!

May you rest in comfort knowing that Lorraine is still around! She is just at a higher plane then most mere mortals are aware of!!

Sincerely,

Jeff Porrello
Atomic Purr Live Sound, LLC
Green Valley, AZ
Dear Cynthia, Steven, and Keith, We are so sorry for the loss of your mom. A gracious and giving person, she has touched our lives over the many years we have known her, sharing her talents of baked goods and beautifully sewn gifts for our children and first grandchild. From hiring Dan while still in college, attending all social events at Hal, to keeping in touch at Christmas after our move to Milwaukee, she never forgot us and gave from the heart. She is a very special lady that will long be remembered and missed.
Our deepest sympathy,
Dan and Sharon Bauer
Cynthia, Steven,Keith, Our deepest sympathy to you on the loss of your mother, she was such a gracious and kind lady. Praying that you find comfort in your wonderful memories of Lorraine.
Chuck and Nancy Ashelin
Keith, I'm so sorry for the loss of your mother. We are neighbor's of Gloria's and I would drive past your Mom's home almost every day, sometimes seeing her car and struggling to make sure she was in there. She was so tiny, you could barely see her. Wishing you peace at this difficult time.
Videos
There are no videos to display
Photos
Add a photo
Have a floral question? Call +1 888 455 4590
Healing Registry Unavailable at the Moment!
Loading...
Product Name
Description
$
0
Product Details