HOFF FUNERAL AND CREMATION SERVICE, RUSHFORD, MN
RUSHFORD, MN - Allette M. "Lolly" Hatlevig, 93, of rural Lanesboro, MN died on Wednesday, February 15, 2017, at her winter home in Mesa, AZ.
Lolly was born on December 28, 1923, in Montana to Oscar and Minda (Benson) Holtegaard. She married Arnold "Arne" Hatlevig at North Prairie Lutheran Church in rural Lanesboro, MN on November 13, 1943. Lolly was a wife and mother,raising 6 kids, helping in the barn, cooking, baking, cleaning, gardening, etc. She worked at Rush Products in Rushford for 13 years and Camera Arts in Lewiston for 20 years. Lolly enjoyed cooking, gardening and sewing. She was famous for her homemade bread, buns, meatballs and stuffing. As she got older, she and Arne were able to travel and she found a love for reading. Lolly was a member of North Prairie Lutheran Church, church circle and ladies aid.
Lolly is survived by five sons: Jim (Miriam) of Perham, MN, Jerry (Nancy) of Onalaska, WI., Darrell (Georgene) of New Market - Elko, MN, Doug (Mary) of Iowa Falls, IA, and Dale of Lanesboro, MN; one daughter: Carol Petersen of Perham, MN; 16 grandchildren; 32 great-grandchildren; two siblings: Myrtle Hatlevig of Lanesboro, MN and Phyllis Potter of St. Charles, MN.
She was preceded in death by her parents, husband, 6 brothers, 1 sister and a great-grandchild, Larissa.
There will be a funeral service for Lolly at 11:00 a.m. on Saturday, March 4, 2017, at North Prairie Lutheran Church in rural Lanesboro with the Rev. Beth Stempinski officiating. Burial will be in the church cemetery. Visitation will be one hour prior to the service at the church. Hoff Funeral and Cremation Service in Rushford, MN is assisting the family with arrangements.
Leave a memory of Lolly and sign her online guestbook at www.hofffuneral.com

4 people have supported the family by purchasing them flowers or gifts from the Healing Registry.

Buy Gift Now
Best strawberrie pieI have ever tasted ! I can still see Lolly and Jim on the front porch visiting and watching the lake. I know she will be in your hearts forever

Our prayers and sympathies to Darrell & Georgene and all the family on the lost of their mother. Dean & Dorothy
Our thoughts and prayers are with your family at the loss of your mother and grandmother. She was a wonderful person that really loved her family. Her humor and heart of gold showed in her work raising her family. I have so many wonderful memories of hanging out at the Hatlevig house. She will certainly be missed by those who knew her and loved her. Denise and LaVerne
So sorry to hear of your loss - Lolly was always happy and worked very hard during her time with us at Camera Art. She was part of the family that provided many Happy Memories to hundreds of thousands of families each year. You all should be very proud of her many accomplishments. I feel honored to have been able to call her a friend. Kent (& Dawn) Erdmann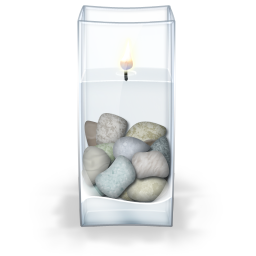 Our deepest sympathies to Annalise and all the family.
So sorry for your loss! After I graduated from High School, I worked at Rush Products for the summer and Lolly was my supervisor. We had so much fun!! I haven't seen her for years, but she was very special to me!

Videos
There are no videos to display
Photos
Add a photo
Have a floral question? Call +1 888 455 4590
Healing Registry Unavailable at the Moment!
Loading...
Product Name
Description
$
0
Product Details