Dana Lee Duane, 54, died February 8, 2017 at Hennepin County Medical Center.
Born on January 23, 1963, to Sylvester and Dorothy (Feltes) Duane, she grew up in Lewiston, MN. Dana graduated from Lewiston High school in 1982. After moving to the Minneapolis area, Dana worked in the customer service field, working for Yellow Taxi Service Corporation for 14 years and as a greeter for Sam's Club for 3 years. Most recently, she was employed as an usher for the Minnesota Orchestra.

Dana is survived by her daughter Kayla Duane, Minneapolis, MN; her sisters, Laurel (Robert) Mueller of Winona, MN, Maureen Duane, Tempe, AZ; three nieces: Melissa Mueller, Michelle Mueller, Stephanie (Jacob) Loehr, and many cousins and friends. She was preceded in death by her parents and her sister Lynn Duane Planet.

There will be a celebration of life gathering for Dana on Saturday, February 18, 2017, from 11:00am to 2:00 p.m. at Hoff Celebration of Life Center in Goodview, MN. A formal service will start at 11:45am. The family invites everyone to join us for a luncheon afterwards. Please share a memory of Dana at her on-line guestbook at www.hofffuneral.com.

Memorials may be sent to the Courage Kenny Rehabilitation Institute in Minneapolis, MN.
I just learned of Dana's passing today. I was Dana's job developer and met with her on a weekly basis during 2016. She was so determined to find a job and put her all into this effort. She always came to our appointments with an enthusiastic attitude. Dana had a phenomenal sense of humor. She was feisty and high spirited and was a good reader of people. I hope her daughter knows what a treasure her mother was, and how much she cared for and loved her. I am saddened by her passing, but I am glad to have known and worked for her.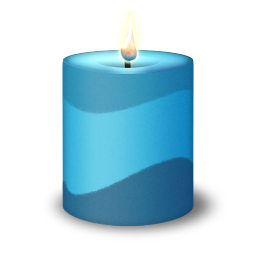 We at the MN Workforce Center also had the privilege of knowing Dana. We also recall her courage, persistence, wonderful work ethics, and her sense of humor. Dana always talked about her daughter and how proud she was of her ! She has left her thumbprint on the hearts of all who knew her.
Liz , Mn Workforce Center
My condolences on Dana's passing. She was a wonderful woman, with a great sense of humor.
My heartfelt condolences to Kayla and the Duane family with the loss of Dana . (Revelations 21: 4) I know Dana has left you with many dear memories from her precious time with us. You are in my thoughts and prayers.
For all of us who had the privilege of knowing Dana, we will forever be inspired. I recall, with admiration, her courage, her compassion and her sense of humor. She has left her thumbprint on the hearts of many.
To all how who loved and knew Dana, please accept my sincere condolences. I worked with Dana at Orchestra Hall. Dana was a delightful colleague and helpful usher and always did her best and wanted to please. I will miss her presence and persistence, as she was a constant among our usher staff.
My deepest sympathies to Laurel and Maureen, you have lost a wonderful and courageous sister. She did very well for herself and will be missed.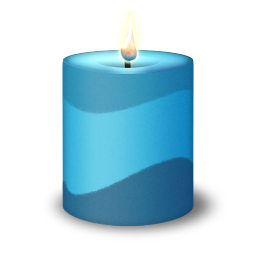 I worked with Dana in audience services at the Minnesota Orchestra. She was an inspiration. Dana never complained and was always pleasant. I enjoyed talking with her and seeing her. My last interaction with her was at the skyway entrance when I came through as a patron and she lavishly complimented me on how I looked. She made me feel like a "million dollars."😉 I will really miss her presence. Jeanette Hahn Forest Lake, Mn
Videos
There are no videos to display
Photos
Add a photo
Have a floral question? Call +1 888 455 4590
Healing Registry Unavailable at the Moment!
Loading...
Product Name
Description
$
0
Product Details